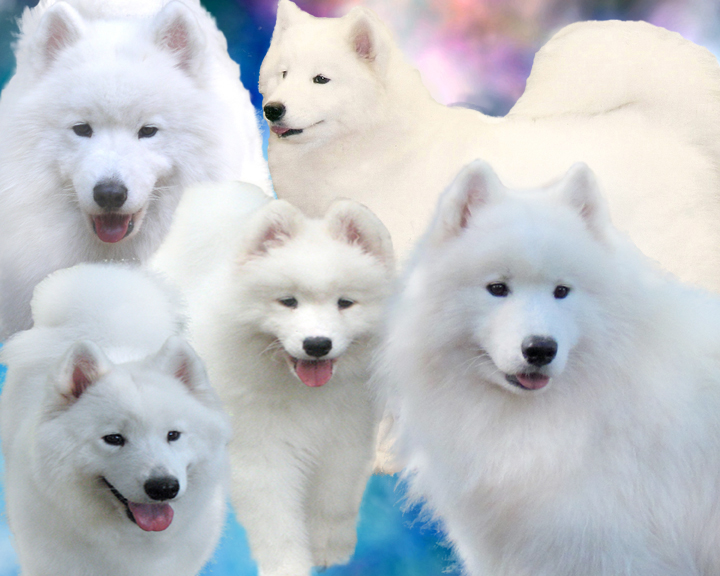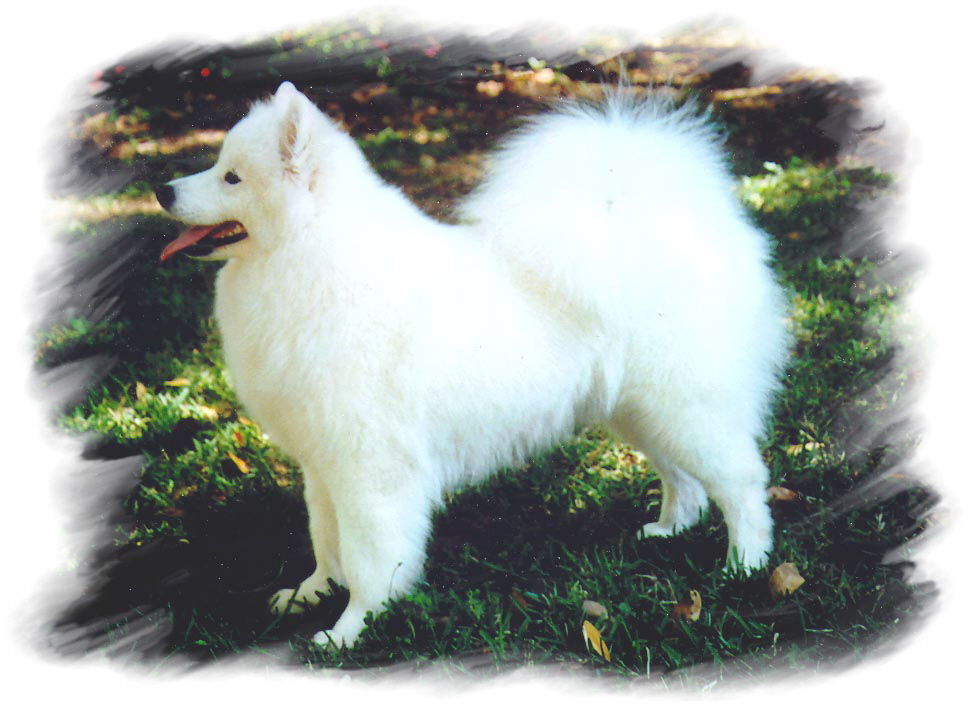 Am/Int/UKC CH Windy Ridge Starlite Nova
3/93 - 4/7/01
"Nova" was the foundation & start of White Gold Samoyeds she produced 8 outstanding champion and pointed kids.
"Nova" excelled in breed type, with soundness and clean movement and her puppies all have her out-going personality and great temperament.

We are celebrating our 40th Homebred Champion
CH White Gold's Rebel Rouse'N at Oakbrook


I have been involved in showing and breeding Samoyeds for over 20 years. All puppies are so special and are raised in my home not a kennel. Much thought and planning go into each breeding to try and continue to improve the breed. I have been a member of the Samoyed Club of America in good standing since 1992 and a member of the Samoyed Fanciers of Central Florida since they were formed in 1995.
Every one of my dogs are OFA certified against hip and elbow dysplasia, eyes are CERF'd annually against Progressive Retinal Atrophy, thyroid tested normal and Brucellosis tested clear. Also DNA Profiled. Health should be as important as beauty.
All litters have been properly socialized and handled and house breaking well started before they leave my home. I am very proud of all my "furkids".
I breed for quality, soundness, temperament, and true breed type.
I am dedicated to improving the Samoyed breed, whether you want a show prospect or a new best friend to share your life with and spoil rotten.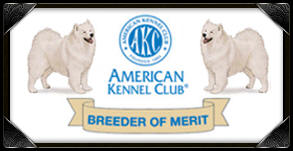 Meet our dogs:
Adults available: none at this time
12 week old female puppy available with approved application - Born July 2017 - Link to application at bottom of this page
Future litters: Litter due December 2017

Application for a pup from a future litter can be found by clicking on the link below
.

Email White Gold Samoyeds